The McCormick Orthodontics Team
Everyone here at McCormick Orthodontics goes above and beyond to make sure you have an amazing experience. If we can answer any question or do anything to make you comfortable, please ask.
Many of our staff members speak French and Spanish, so:
¡Bienvenido! ¿Cómo puedo ayudarle?
Bienvenue! Comment pouvons nous vous aider?
Carolyn
I have been a member of the McOrtho team since the summer of 2008. Currently I am the Office Manager, but I've worn many hats in the office! When I started with the practice, I worked in lab and sterilization. Then I took on a role in Marketing and Community Education, working very closely with the local schools. I also did Treatment Coordinating before moving into my current role.
I enjoy working at McCormick Orthodontics because I work with amazing doctors, a fun team and an amazing patient base. Every day is different and it keeps my job exciting!
Outside of the office I enjoy spending time with my husband, Jeff, who I met in middle school. We have two children, Sadie and Calvin, that keep us busy!
We enjoy spending our time together going to concerts, sporting events and traveling anywhere we have the opportunity to go!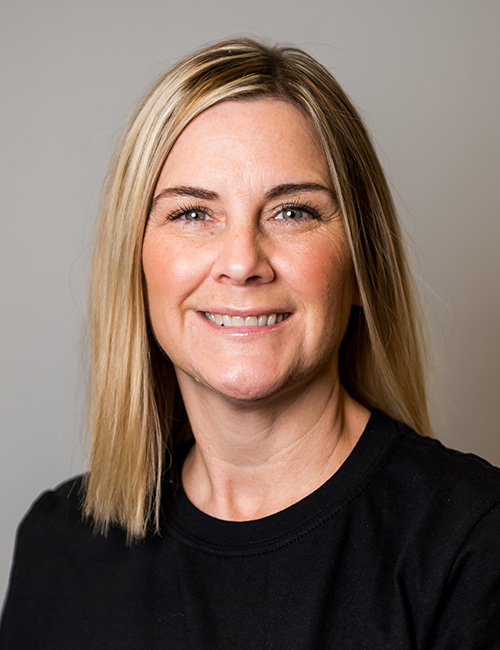 Tara
I am the Clinical Supervisor and I have been with McCormick Orthodontics since 2004.
I absolutely love what I do. To see the beginning and end results and smiles when patients are finished is amazing and rewarding!
I grew up here in the Oxford area and so did my husband, Jeff. We have three children, which have all completed treatment at McCormick's. My son, Louie, is a Marine, my oldest daughter, Dali, is in college for Nursing and my youngest, Jekelle, is in high school.
I love to travel whenever I can, but I love to be home too because I love spending time with my family. I also love gardening and according to my coworkers, I make a pretty mean salsa!
I recently become a grandma aka Gigi in August 2017 to the sweetest baby boy.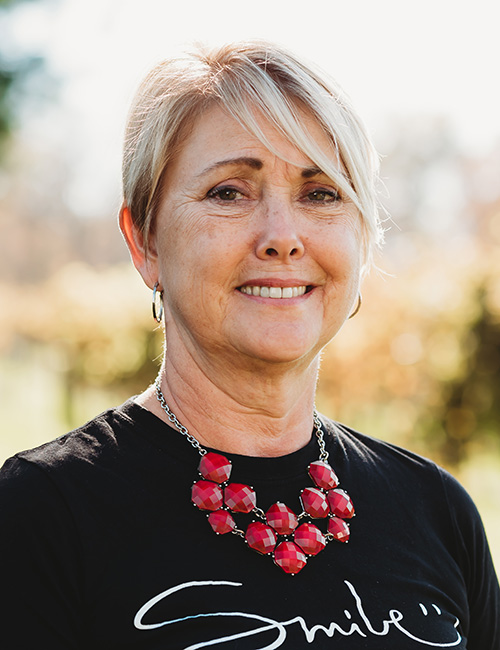 Anna
Hi, I'm Anna and I joined McCormick Orthodontics in May 2020, as a Treatment Coordinator. I feel very fortunate to work with a caring, supportive group of people, who truly care about taking great care of others. Dr. McCormick and Dr. Dave are wonderful leaders and educators and make coming to work a pleasure. I love meeting new people and helping others and my position as a Treatment Coordinator allows me to do both.
I'm happily married to my husband, John, and we have three grown girls and two adorable grandsons. I enjoy spending time with my family, especially the grandsons! I enjoy reading, yoga, boating, camping and going to the beach.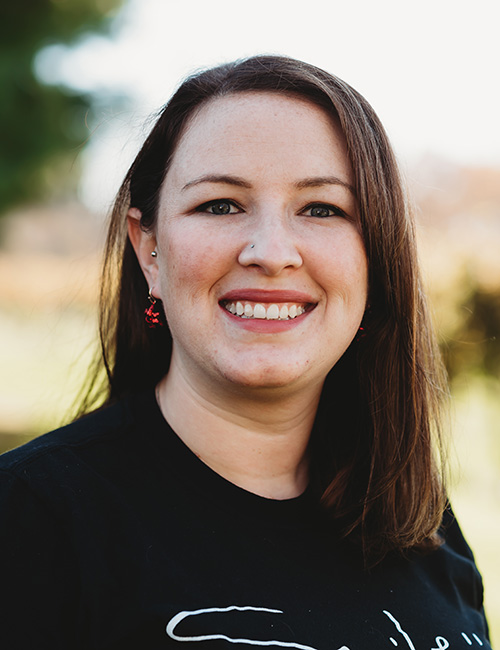 Sam
My name is Sam, I joined the McCormick Orthodontic team in the summer of 2018 as a Scheduling Coordinator, after moving to the area from Delaware County, PA where I worked as an orthodontic assistant. I am enjoying learning the other end of the Orthodontic world. I am fortunate to work with such an amazing and helpful group of people.
I currently reside in North East, MD with my husband, Brent and our dog, Dolly. In my free time I enjoy any outdoor activities especially camping and going to the beach, I also enjoy spending time with my family and friends.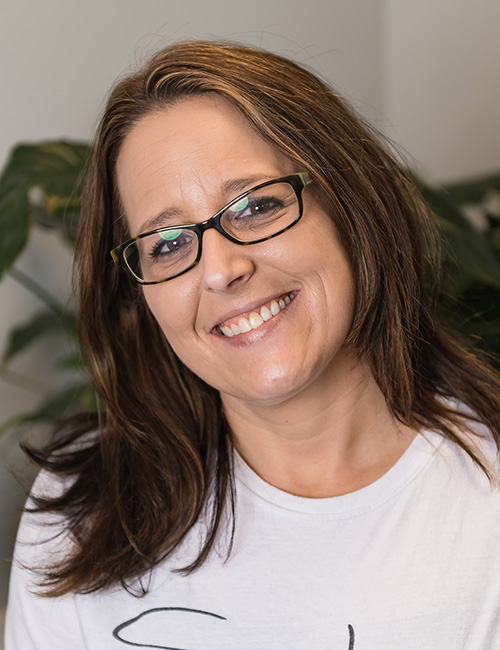 Vicky
I am a Clinical Assistant and also take care of the ordering of supplies for the office. I have been with the practice since 1998. I am blessed to have a job that I truly enjoy coming to each day. Every day is exciting and new. I work with a great team and I enjoy seeing all the patients.
My husband, Kevin and I have been together since 1994 and have been married since 2002. We have 3 children, Brandon, Caleigh and Cameron. I love spending time with my family outside of work.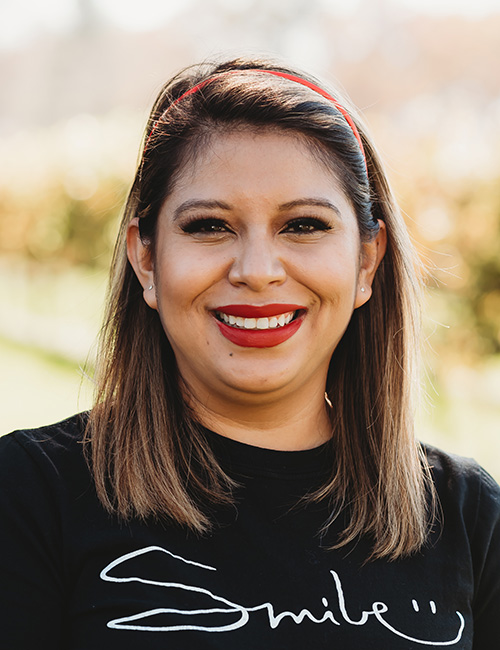 Erika
I'm a Clinical Assistant and I also work in Records. If you are a new patient, I may be the first person you meet when you come into the office! I've been with the practice since October 2005.
My husband, Hector and I have three children. Our first baby is a four-legged French bulldog named Sata. We have 2 human babies, Myles and Carson.
I love to read, and explore new things with our boys. I research everything before I make a commitment to it.
Ana
I became a member of McCormick Orthodontics back in 2013. When I joined the McOrtho team, I was a Clinical Assistant. I am now the in-house Lab Manager and am responsible for making many of the appliances that our patients are treated with.
I was once a patient of Dr. Joe and Dr. Chaela!
I am a mother to two wonderful kids, Leo and Julia. I love watching soccer and spending lots of time with my family.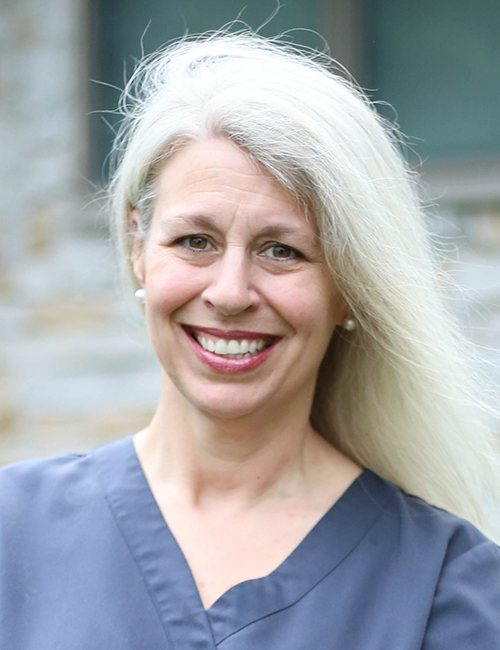 Angela
I am a Clinical Assistant with Dr. Chaela and Dr. Dave. I have been with the practice since July 2015.
I wanted to share a little bit about myself with you so that you feel like you know me when you come in for your appointment! I am the office's Southern Belle and I moved to PA in 2007 when my husband's job transferred from Greenville, Mississippi. Bill and I have three beautiful children named Amy Lauren, Taylor, and Landon.
In my spare time I enjoy exercising, fishing, water sports, cooking, yard work and spending time with family and friends.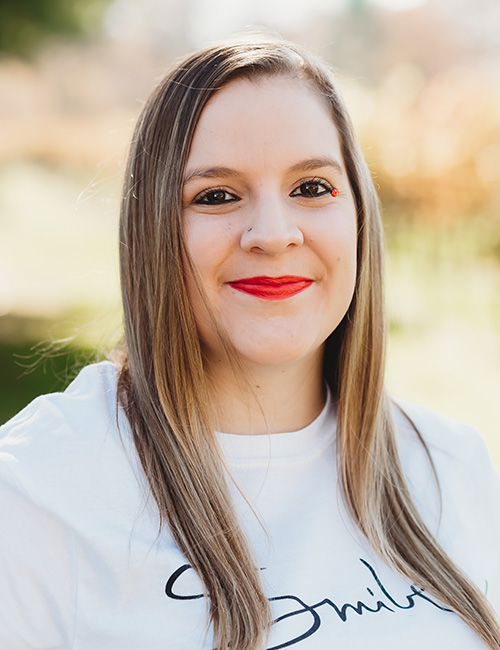 Brianna
My name is Brianna. I completed the Dental Assisting Program at Lancaster County Career and Technology Center in 2015, and I joined the McCormick team in 2016 as a Clinical Assistant/Invisalign Coordinator.
I love connecting with each and every patient on a personal level. The most rewarding thing is seeing a patient with a giant smile on their face when they finally see the ending results of treatment!
I recently had a baby girl named Elaina in 2018 that I absolutely adore and love spending time with! I enjoy going to the beach, having bonfires with my friends/family, and camping.
Fun fact about me is I did competitive cheerleading for 4 years! 🙂
Jacque
My name is Jacque; I am a Clinical Assistant at McCormick Orthodontics. I started working here in September of 2017. I am honored and blessed to work with such an amazing group of people. I love what I do and enjoy meeting all the patients!
Originally I am from Albuquerque, New Mexico; which is where I completed my education at PIMA Medical Institute. I moved to Pennsylvania in 2011 and moved back to New Mexico in 2016 after I graduated high school. I was there for a year before I decided to come back to Pennsylvania.
In my free time I enjoy doing new things and exploring new places with my close friends but also enjoy staying in with my family and just relaxing in the comfort of my own home. Recently I have embarked in new adventures, where I am seeing new places and meeting new people. This has motivated me to start and maintain a new healthy life style.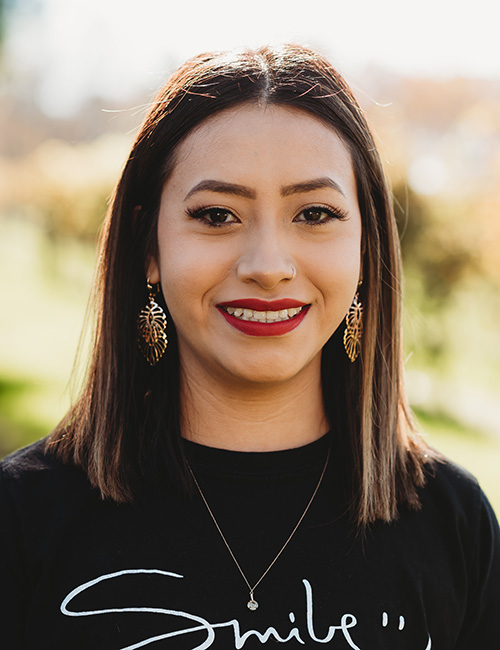 Jenifer
My name is Jenifer Lopez, yes also known in the office and anywhere else as JLo.
I am a Clinical Assistant at Mccormick Orthodontics. I graduated from Avon Grove High School in 2016. I then attended technical school for dental assisting and got hired during my externship in July 2018. I started off in Sterilization and the Laboratory, later on moved to train in the clinic, where I now see all of our amazing patients. I enjoy working with our wonderful team. I'm always learning something new from everyone.
In my free time I enjoy doing fun activities and hanging out with my boyfriend, friends, and family.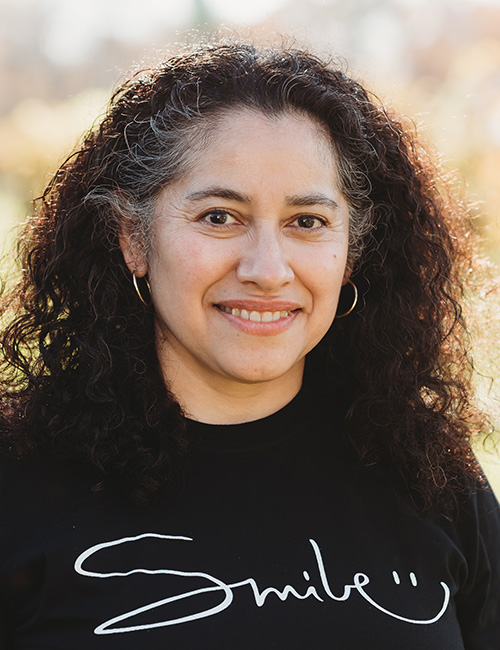 Eleanor
I started at McCormick Orthodontics at the very end of 2018, but have over 10 years of experience as an orthodontic assistant. What I enjoy most about working at McCormick Orthodontics is talking with patients and being part of a fun and caring team that works so well together.
My husband Stephen and I settled in Oxford in 2010, after retiring from the Army and in 2015 became empty nesters. I am originally from California and my husband is from New York. We enjoy traveling and spending time with friends. I also like to draw, paint and sew when I have time.
We have one daughter who is an Army brat and now lives in California with her family.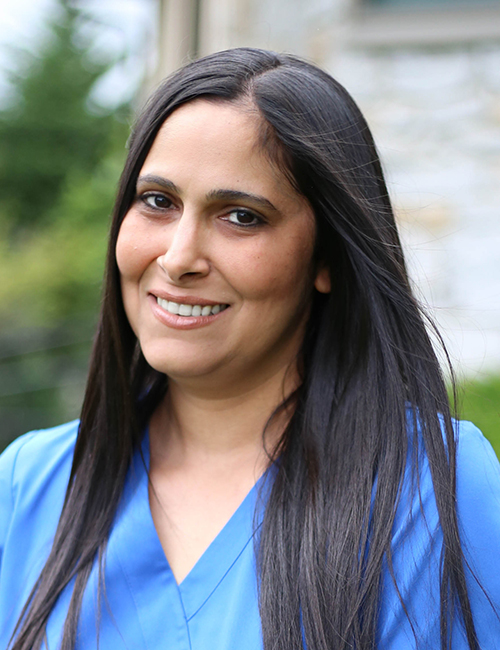 Gabi
I originally joined the practice in 1998 with Dr. Chaela's father, Joe, as a Sterilization Assistant. I was a Treatment Coordinator for 9.5 years. I had my first child in December 2008 and decided to be a stay home at home mom and raise my daughter. I now have 2 beautiful daughters and a wonderful husband.
I love working with children and missed the interaction of seeing patients. I rejoined the practice with Dr. Chaela in January 2019 as a Records Technician. I love what I do and the people I work with. I am so lucky to be part of this super team, McCormick Orthodontics!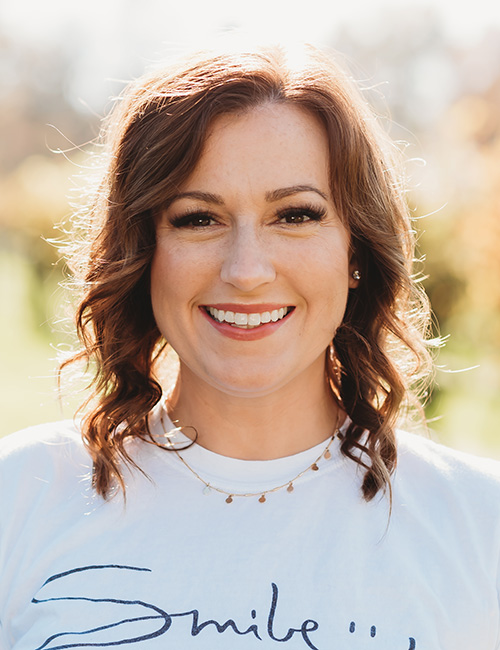 Theresa
My name is Theresa and I have been a Clinical Assistant here at McCormick Orthodontics since May 2019. I previously studied nursing until I discovered my passion for dentistry and orthodontics! I love that I can demonstrate the knowledge I've learned from working with children to succeed as a member of the McOrtho team.
Being a part of McCormick Orthodontics is a blessing in many ways! I enjoy meeting new patients of all ages and watching the transformation in their smiles throughout treatment. Everyone on the McOrtho team is welcoming, helpful, and so fun to be around!
Outside of the office I love to spend my free time with my friends and family, whether it be going to the beach, going to Flyers hockey games, bowling, having BBQ's and bonfires, or just hanging out! My boyfriend and I purchased our first house in 2016 and live there with our 3 fur-babies: our dog Belle, and cats Zoey & Layla. I love to travel and have been to Italy, Singapore, and a few islands in the Caribbean. In the future I'd like to visit Ireland and Australia!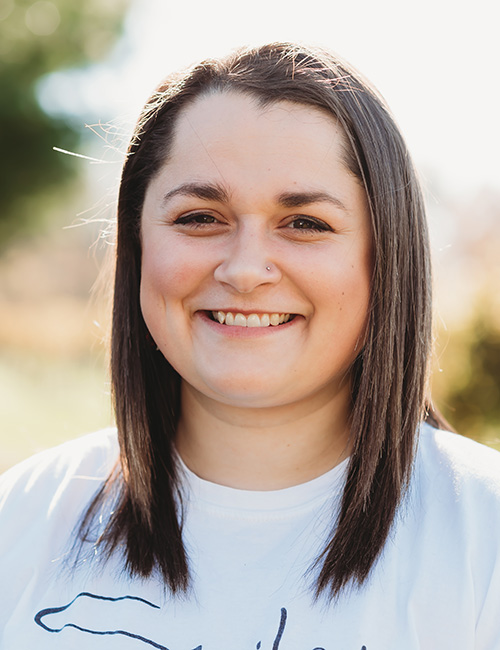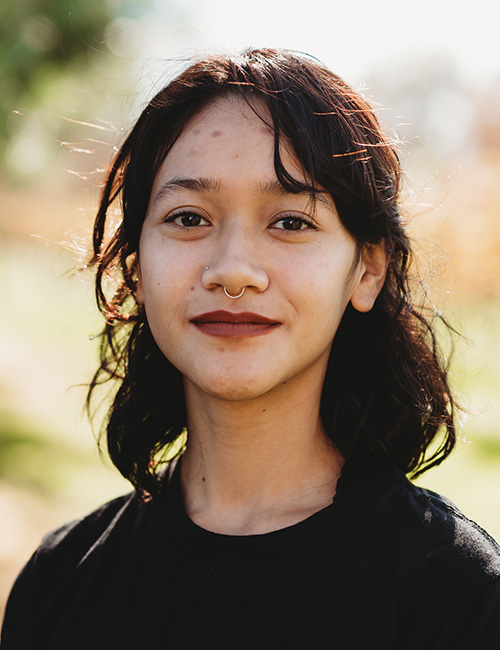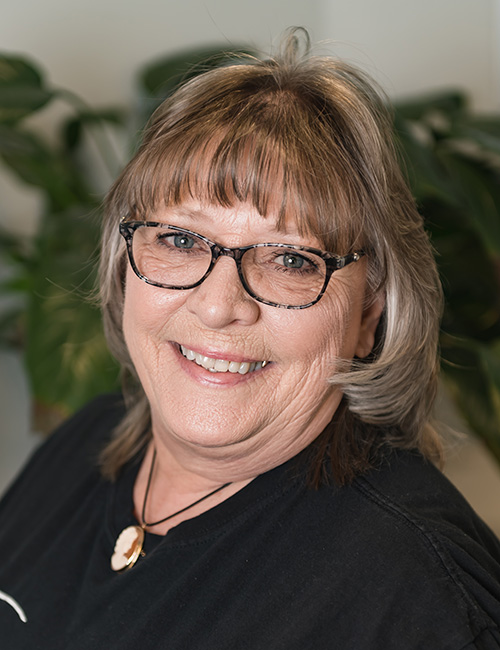 Pam
I am a Scheduler at McCormick Orthodontics.
I have been employed with the practice since 1986. I guess you can tell I love my job, and working with the doctors, the staff and our wonderful families.
Two generations of my family, my three children and four of my grandchildren have had orthodontic treatment here at the office. It was an investment of a lifetime and one I would never regret.
Outside of work I enjoy spending time with my husband, 3 grown children and 5 grandchildren. I enjoy road trips with my husband, Phil, on our motorcycle and riding in the classic cars, reading, baking & cooking and spending time with my family. I also enjoy visiting Tennessee and Virginia, where most of my immediate family resides. My bucket list consists of a trip back to Ireland one day.
It's always a joy to see multiple generations of family's in the office.
I currently work part time at the office with hopes of more traveling in my future.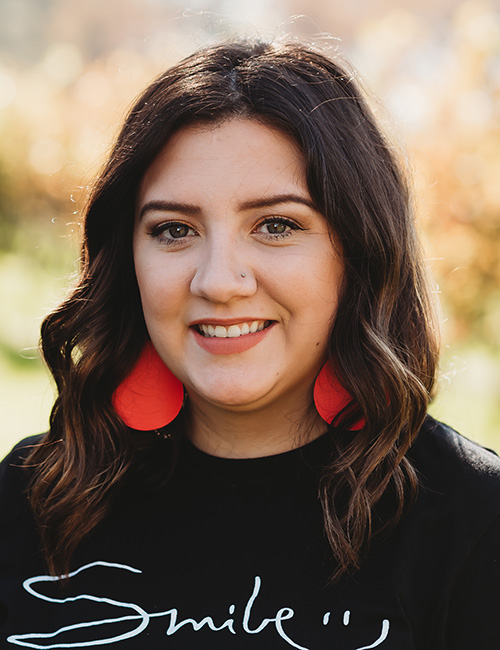 Kelsey
My name is Kelsey and I am a Schedule Coordinator here at McCormick Orthodontics. I joined the team in June 2019.
One of my favorite parts about working here in the office is the amazing atmosphere that Dr. McCormick has created for all of the patients and the team. Everyone is so genuinely sweet and cheerful. I can't wait to meet all of the patients and get to know more about everyone!
I have lived in Rising Sun, Maryland my entire life. Outside of work I like to go camping, thrifting, and antiquing. I recently renovated an old camper and am enjoying all the adventures it has taken me on.
I also love spending time with my boyfriend, Shane. We went to Rising Sun High School together.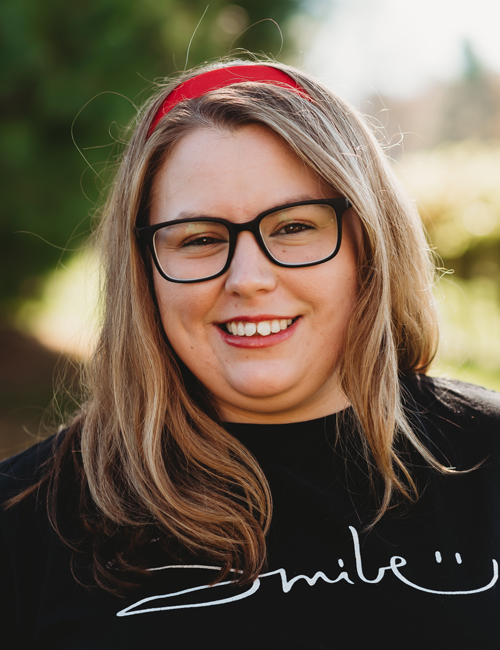 Julie
Hi, I'm Julie! I joined the McCormick team as a Schedule Coordinator in February of 2020 and now I also assist in the Financial Department. I love working here for many reasons. Doctor McCormick and the rest of the team strive to make the office a positive, family setting. I love seeing how happy patients are when they finish treatment!
In my free time, I enjoy spending time with my energetic son. We love to explore new things and go to Dutch Wonderland. I am currently taking classes for business administration and accounting. I look forward to using these skills here at McCormick Orthodontics.
Melissa O.
I joined the McCormick Team in October 2020, as a Front Desk member. Orthodontics is a whole new world to me! I have had a different career for 23 years that had nothing to do with ortho or teeth at all, but I have a lot of experience working with people.
I'm excited to be working here and feel blessed and grateful for the opportunity! Everyone in the office is so very nice and helpful.
Outside of the office, I enjoy spending time with the 3 guys in my life, my husband Marty and our two sons,
Tony and Kyle.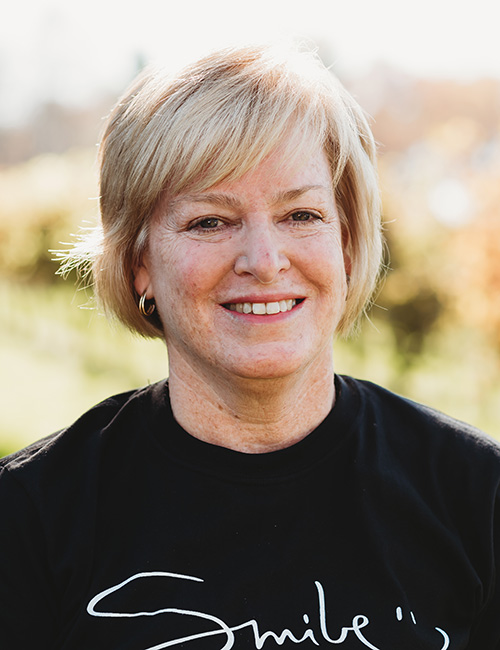 Judy
I've enjoyed working at McCormick's since the fall of 1992. I started out as a receptionist and now I am the Financial Coordinator.
I grew up in the Oxford area. I have a son, Derek, and a daughter, Niki. My daughter was treated by Dr. Joe.
I am a diehard Phillies fan, enjoy tennis, and reading.
In the summer I love working outside, spending time on the patio and going to the beach.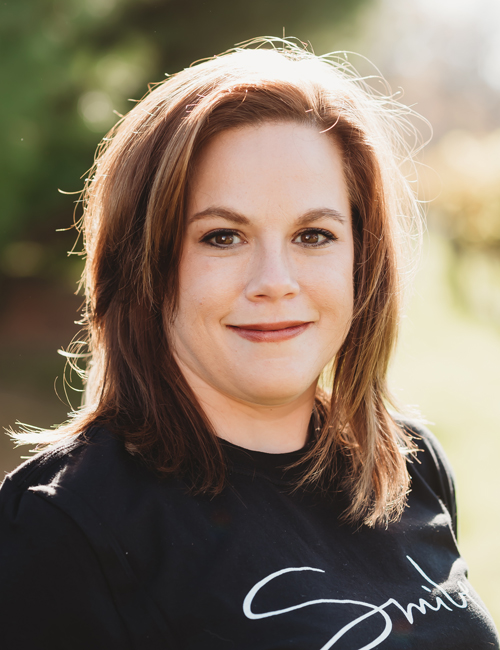 Melissa H.
I started with McCormick Orthodontics in October of 2019, and I'm the Insurance Coordinator for the practice.
I was born and raised here in Oxford, PA. After high school, I moved to Florida where I lived for 5 years, and then moved back home and started my family.
My husband and I have 2 boys, Morrison and Macklin, and who can forget our biggest baby, our German Shepherd Alex. We are die-hard Philly fans, and love to go to Flyers games and Phillies games. I love to be outside, whether it's taking our pup on a walk or playing with the kids.