Even more helpful resources. What's not to love?
We're proud to offer the following additional benefits and sponsorships for our extended patient family.
Patient Rewards Hub McMoney Program
Imagine earning points for being a great patient and having a great smile! With McCormick Orthodontics, you get to join a membership club of lucky patients who earn points for doing all kinds of awesome things. Then you can log in to play games, order gift cards and more!
Start earning now!

Dental Reward Certificate
Have your family dentist, pediatric dentist or hygienist sign and date our Dental Reward Certificate at your dental checkup. Then bring it to your our office to receive 20 McMoney points.
Download the PDF.
Getting Ready Club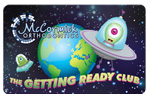 If we decide your child needs treatment at a later date, our Getting Ready Club offers periodic checkups to coordinate with growth patterns so we can begin treatment at exactly the right time.
Smile For A Lifetime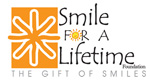 Smile for a Lifetime Foundation is a charitable non-profit organization that provides free braces to kids under 18 who cannot otherwise afford them. Qualified applicants are selected by a local Smile for a Lifetime board of directors, who then connect them to local orthodontic practices.
McCormick Orthodontics is proud to participate in this non-profit program. For more information about the foundation's background and mission, including an application, go here.